Four Decades of Ashtanga Yoga

Jack Fisher, 77, practices Ashtanga Yoga as taught to him by Sri K. Pattabhi Jois (Guruji), founder of the Ashtanga Yoga Research Institute in Mysore, India. Initiated in this "aerobic breathing system" by David Williams here on Maui in 1976, Jack studied for the first of five times with Guruji for two months on Maui in 1980.
Jack is passionate about the benefits of Ashtanga Yoga, and imparts his knowledge of this venerable practice to students with compassion and empathy, much in the same way that Yoga has been passed from guru (teacher; literally one who leads from darkness to light) to shishya (student) in an unbroken chain for more than 5,000 years.
A "senior" practitioner in the Ashtanga community, Jack has practiced and studied since 1987 at House of Yoga & Zen, the world renown studio founded by Nancy Gilgoff. Jack teaches his "Fundamentals of Ashtanga Yoga" workshops all over Maui and has taught public classes and private sessions to many Maui residents and to visitors from around the world.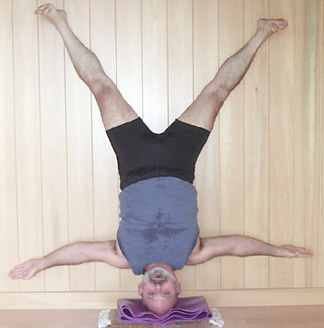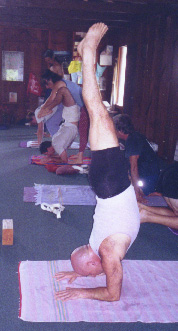 Ten years ago Jack survived a complex open-heart surgery complicated by inter-operative strokes and seizures, and now considers himself to be a "bionic yogi" by virtue of a mechanical aortic valve which
now replaces his failed original, keeping him alive one heartbeat at a time. He is well known in the international yoga community by virtue of an article he authored in 2003 on Ashtanga.Com about his long-time practice as his tool for recovery and rehabilitation from the devestating effects of the surgery and attendant strokes:   "Awake At Last."
Jack emphasizes Vinyasa (breath synchronized movement) over "perfection in the pose" and instructs seasoned yogin and new students alike about the importance of a powerful breathing technique known as Ujjayi Pranayama (triumphant or victorious breath) and internal muscle action as useful tools in opening the body, mind and spirit to the deeper benefit of continuing yoga practice.